Common Reasons for Water Damage in Homes
4/7/2021 (Permalink)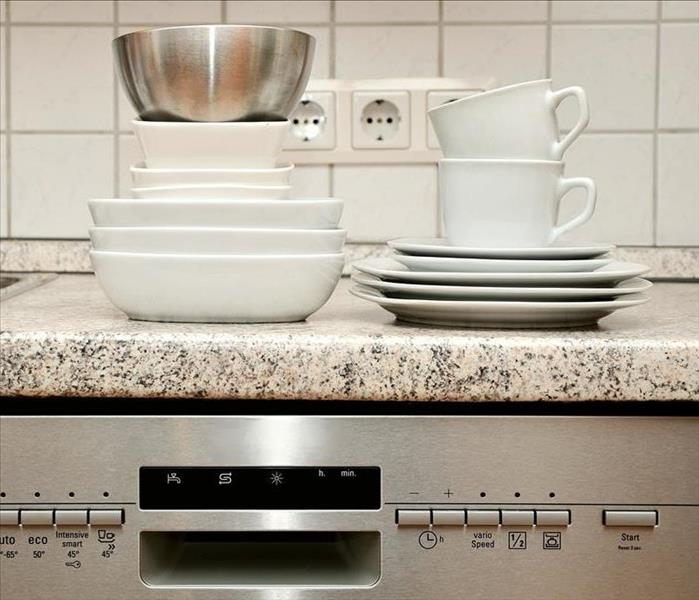 Check your water heater, refrigerator, washing machine, and air conditioner for adequate maintenance.
Water is essential for all its life-giving benefits. But, it can also become a destructive agent that may cause you to lose your valuable belongings. Water damage weakens the foundation of a building, causing the floor to warp. Also, It can discolor your beautifully painted walls affecting the entire beauty of the building both inside and out.
Out of all the familiar home disasters, water damage ranks at the top of the list. And, the most annoying thing about this overwhelming disaster is that it can anytime. So, what makes water damage a recurrent disaster in many homes today? Well, a look at the common causes of water damage will give you the correct answer.
Severe Weather
Natural disasters such as hurricanes and thunderstorms will constantly cause water damage whenever they strike. Besides, the heavy wind and downpours that come with natural disasters could open your roof or damage it. Consequently, it may allow water to penetrate your home or business space. If your house is in a flood-prone area, you might experience repeated flooding anytime there's heavy rainfall.
Clogged Gutters
Though, your gutter is there to drain away rainwater or any other stream that wants to affect your building. Yet, it can be a reason for water damage in your home.
When debris, leaves, or any other substance block your gutter, it helps the supposed flowing water to start piling up. Additionally, when the stagnant water overflows, it runs down into the building, causing water damage when the volume becomes high.
Leaking Pipe
A broken pipe inside the wall of your home can cause your building serious harm. Worse still, it is very complicated to stop water damage from a leaking pipe. Such a leak can cause colossal damage resulting in costly repairs.
Blocked Drains
Those drains in your bathroom floor, toilet floor, and kitchen sink can become agents for water damage when blocked. When hairs, toiletries, dirt, or grease build-up obstruct water from flowing out through the drain, water damage is inevitable. Though it may not seem a big problem initially, it can eventually lead to flooding over time.
How to prevent water damage?
The best way to avoid water damage in your home is to prevent blockage that can stop flowing water. Make sure that your pipes, drains, and gutters are free from dirt. Also, it would help if you made sure that your appliances are in perfect condition. Check your water heater, refrigerator, washing machine, and air conditioner for adequate maintenance.
If you need further accurate recommendations from an expert point of view, contact SERVPRO of Manteca and Modesto. We are here to help you prevent your home from water damage and any other home or business disasters.