Why SERVPRO of Manteca and Modesto for Storm Damage Restoration
1/30/2021 (Permalink)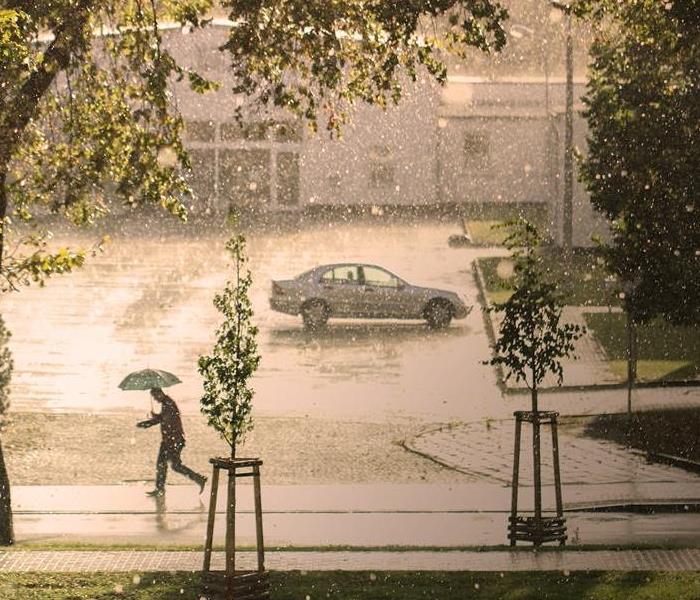 Prevent storm damage and natural disasters from ruining your business by contacting SERVPRO of Manteca and Modesto
Storm damage is a serious issue in present times for both homes and businesses. Research shows that the effects of a storm disrupt the finances and operations of 70% of businesses across the world. Storm damage and natural disasters can have present and future adverse effects and lead to reduced service and operational failure. Businesses including but not limited to restaurants, stores, and recreational companies depend heavily on a local customer base, so it is important to recover as quickly as possible.
When affected by storm damages, a reliable restoration and storm cleanup company are recommended to get your business operational in a speedy timeframe with a rapid turnaround time to circumvent losses incurred for both the business and business owner.
Why Choose SERVPRO of Manteca and Modesto
SERVPRO of Manteca and Modesto is a locally owned, certified, and a trusted leader in storm damage clean up and restoration with more than 1,700 franchises nationwide. We have highly trained professionals with specialist equipment who will restore your business property to pre-storm condition. With immediate response inside and outside of normal business hours, emergency service is available 24 hours a day, seven days a week. Our expert technicians work quickly and efficiently to investigate and assess the situation and reduce further damage which will have your business back to optimal operation and minimize any financial losses.
Major Storm and Natural Disaster Clean up
Natural disasters come in many forms such as hurricanes, floods, earthquakes, and blizzards. These natural disasters can be detrimental to homes, businesses, and commercial properties. SERVPRO of Manteca and Modesto has a professional Disaster Recovery Team on standby for all of your storm cleanup needs. Our staff is elite specialists prepared to deal with any major storms and natural disasters of any size with access to a large scale of resources and advanced training to strategically deal with the damages with full efficiency and effectiveness.
Prevent storm damage and natural disasters from ruining your business by contacting SERVPRO of Manteca and Modesto at (209) 823-8877. Our lines are open 24/7 around the clock across the United States, give us a call today.