Home Heating Fire Safety Tips
1/5/2021 (Permalink)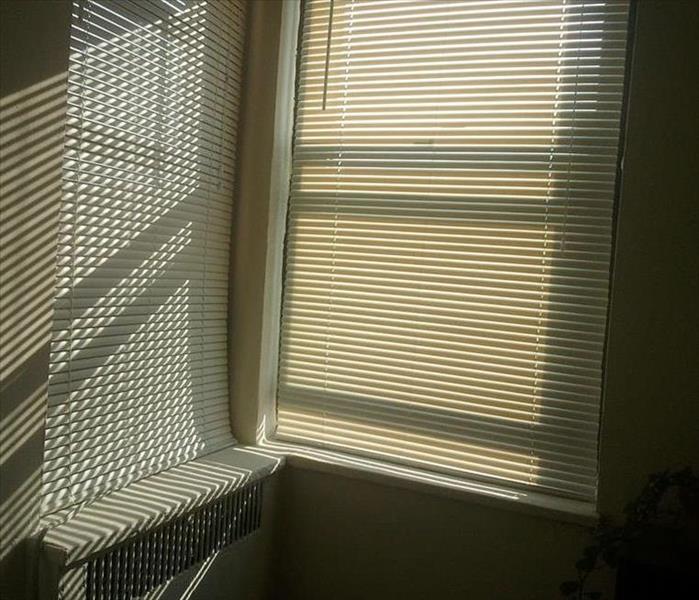 You may be tempted to keep heaters, furnaces, and fireplaces on during cold nights, it's safer to turn them off.
Studies have shown that home heating is a significant cause of house fires during winter. An increasing reason you should familiarize yourself with these heating fire safety tips.
An ounce of prevention is worth a pound of cure, and we at SERVPRO of Manteca and Modesto couldn't agree more. As you enjoy the winter days with family and loved ones, keep in mind the following fire safety tips to keep them warm and safe:
Check all Heat Units
Check the space heaters, fireplace, or other heating devices and ensure they are clean and in good working conditions. Clean off all lint and dust for proper ventilation and to prevent overheating. Get old units with worn or frayed wiring repaired and serviced by a certified professional.
Poorly maintained fireplaces and chimneys can be the cause of many household fires. In Manteca and Modesto, broken chimney flues, layers of soot, and flying embers are all significant causes of fire damage. Have a professional clean and inspect your fireplace and keep a fire extinguisher in strategic places. Practice emergency fire safety routines with your family for both safety and awareness.
The "3-Foot" Rule
There should be a 3-foot gap around heating units; this is very important for flammable items such as furniture and passers-by. Maintain the 3-foot rule to avoid knocking over units or tripping over cords.
Keep Children and Pets Away From Heat Units
Heat unit areas should be considered a danger zone for children and pets. Always watch your pets and children's movement and ensure they keep their distance and are aware of heat units' danger.
Check Your Smoke Alarm
Test your smoke alarms regularly by pressing the test button. Ensure smoke alarms are to placed in areas where there are heating units. The National Fire Protection Agency (NFPA) also recommends that you replace smoke alarms every ten years.
Turn It Off Before Heading To Bed
You may be tempted to keep heaters, furnaces, and fireplaces on during cold nights, it's safer to turn them off. The risk of fire damage and fatalities rise significantly with unattended heating sources.
The fun in family gatherings and can suddenly be cut short by a house fire. Maintain the above safety tips to keep your family and home safe. However, for a professional safety and inspection service, SERVPRO of Manteca and Modesto is on call 24 hours a day, seven days a week.