Got Mold
8/9/2018 (Permalink)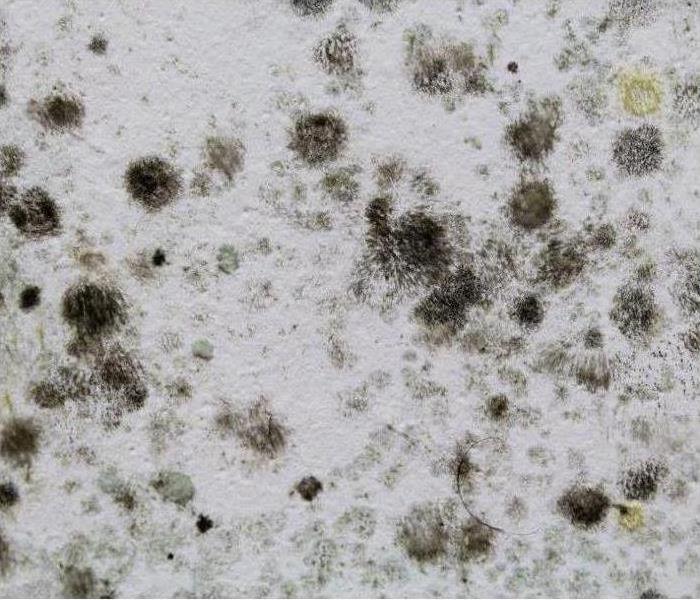 You may hear quite a bit of chatter on the internet these days about black mold and health problems associated with this type of contamination. However, you should understand that all forms of mold can eventually lead to health issues, making it necessary to seek out qualified mold remediation specialists to get the protection you deserve.
Attempting to remove mold damage found in your Modesto area home on your own involves a time-consuming process that may or may not produce any results. Without the proper tools, knowledge, and training, you can even make things worse, leading to additional or recurring growth that never seems to go away.
SERVPRO gives you access to expertly trained mold remediation specialists that put vast resources and years of experience to work for you. We can help you get mold growth under control and teach you a few things about how to prevent future contamination that just might stop you from having problems like this ever again.
SERVPRO technicians use personal protective equipment like chemical resistant gloves, boots, goggles, full-body suits and even respirators to maintain personal safety for everyone involved. We contain the affected areas and use air movers, negative-airflow machines, water extractors, moisture detectors, advanced cleaning and sanitation methods to get mold growth found on your property under control in a timely, efficient manner.
Seeing SERVPRO of Manteca professionals perform mold remediation services can truly inspire you. Our technicians use a variety of methods to get water sources under control. We extract saturated materials, following strict guidelines to handle and dispose of contaminated materials, while protecting the rest of your home and it's occupants from exposure throughout the entire process.